Swim Pembrokeshire was started out of a love of the sea and open water swimming and of the beautiful county of Pembrokeshire in Wales UK.
Founder Andrew Wallace, is an ex-Welsh national champion level swimmer and swims all year round, competing in local and international events in Wales, UK and Europe.

Back in 2017, together with his buddy John, wife Patiya and kids Emily and Kimberly, an informal local swimming group was formed that met once a week and swim at various locations around South Pembrokeshire.

This quickly morphed into 'Swim Pembrokeshire', which offers various personalised sea swimming / wild swimming trips and swim coaching for swimmers of all levels and with all types of goals, whether they are beginners, just wanting to try sea swimming for the first time, or perhaps intermediate or advanced swimmers looking to improve their triathlon or open water swim times.

Now Swim Pembrokeshire's core focus is on providing unique, safe & exciting open water swimming experiences around the county of Pembrokeshire, including sea swimming, wildlife excursions, swimrunning, swim trekking and even swim cycling, on a 1-1 basis or to small groups of up to 4-6 people.
Open water swimming is gaining more and more popularity and we want to help bring this fantastic sport to more people in the UK and even overseas who may be planning a trip to Pembrokeshire; and at the same time show people a little more about the place we live and help people understand the importance of the natural environment and especially the marine and coastal park in Pembrokeshire.
Professional Open Water Swim Coaching in Pembrokeshire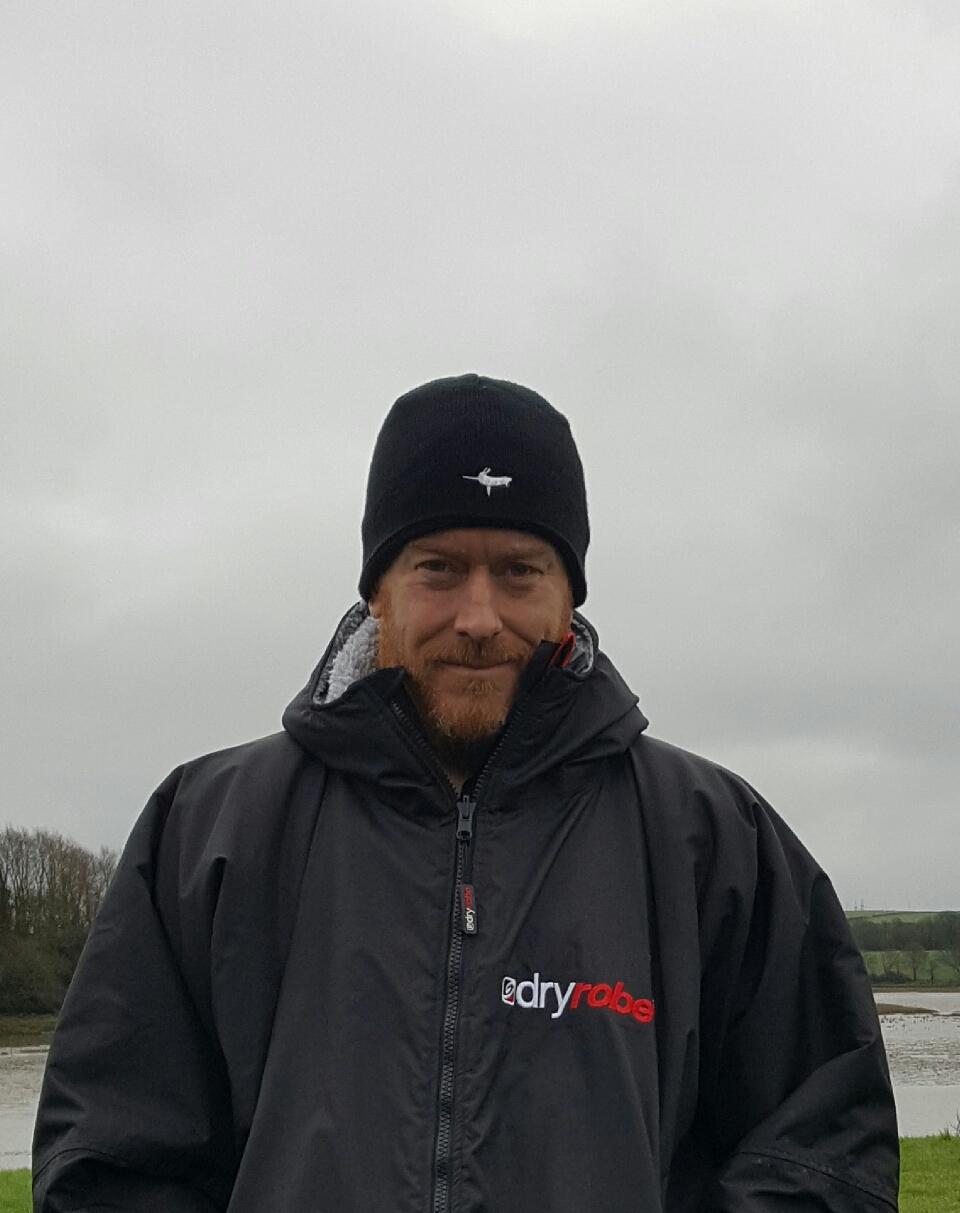 Andrew Wallace is an ex-Welsh national swimming champion and competed at Welsh and British national level for over ten years. He is a keen SCUBA diver, he has logged hundreds of dives in Oman, Philippines, Thailand, Japan, Australia and the UK. Andrew competes in various open water swimming and triathlon events every year, including the Caldey Island swim (winner, 2016), Pembrokeshire Triathlon, Tenfoot Swim (winner 2017) the famous Henley Thames Marathon (4th place in 2017), the Breca Gower swimrun and Hurley Burley in North Wales (winner, 2018). International events include the Oceanman in Spain (6th place, 2019) and Cyprus Swim Series (2nd place, 2019), Swim to the Edge (4th overall & 2nd in age category 2022). He is currently studying Sports Coaching Psychology at the Open University and has a number of other formal qualifications:
> ASA Level 1 Award in Swimming Assistant Coach
> ASA Level 2 Award in Coaching Open Water Swimming
> Diploma in Cold Water Therapy

> PADI Advanced Open Water Diver
> Ex-Welsh Champion Swimmer
Qualifications

Of course, when swimming in open water experience is a major part of the quality of coaching/guiding/mentoring/safety. Our experience speaks for itself: ex-Welsh national swimming champion, various triathlon events, Thames Marathon, Hurley Burley, Caldey Island Swim, Tenfoot Swim, Breca Swimrun, Tenfoot swimrun, Oceanman Spain, Swim to the Edge, Cyprus Swim Series, PADI Advanced Open Water Diver and RAID Freediver student.
Andrew is also knowledgeable in the theoretical side of things and has a number of formal swimming and other qualifications:

We have a number of other swim coaches who we work with on a periodic basis who are all ASA qualified in open water coaching and/or triathlon coaching.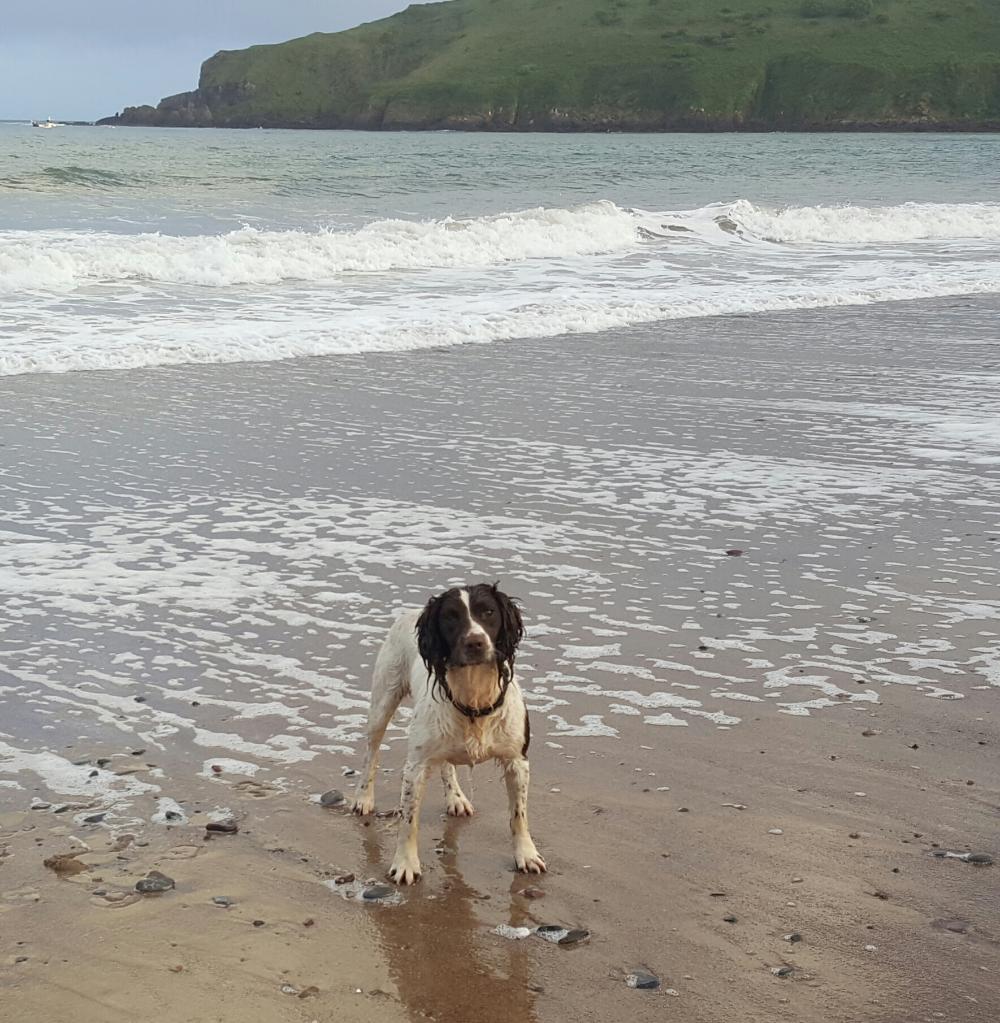 You may notice a recurring participant in many of the images on our website...

That'll be Jake, the Springer Spaniel!

Hobbies are running non stop for hours and hours, ball chasing, sniffing, swimming in any bit of water he can find and chewing his owner's swim kit.

He's mad as a brush and often accompanies us on many trips, especially the swimrunning routes where he assumes the role of swimrun partner.

Don't be too surprised if you see him on your trips!