Welcome to Swim Pembrokeshire
Open Water Coaching and Guided Sea Swimming Tours in Pembrokeshire, UK
We offer open water swim coaching sessions and a variety of sea swimming trips for the perfect swimming holiday around the beautiful county of Pembrokeshire in Wales, UK.

Pembrokeshire is a sea swimmer's paradise. In addition to medieval castles, Norman churches and cathedrals, ancient neolithic burial chambers and fantastic pubs and shops in bustling seaside towns, Pembrokeshire offers a fantastic variety of scenery, weather, sea swimming conditions, wildlife and some great challenges to sea swimmers and anyone who wants a great swimming holiday in Wales.

Whether you are starting out in this fantastic sport, in need of a well deserved swimming vacation, or if you are seasoned wild swimmer or triathlete needing to hone your swim skills for race day, our sea swimming excursions and open water swimming coaching courses have something for everyone.

With its clean air and clean water, and the many well known therapeutic effects of open water swimming, who wouldn't want to come sea swimming in Pembrokeshire?

Qualified, Experienced Open Water Swimming Coaches

Our swim guides are experienced, strong swimmers. We have all done years of training and competition at local, regional and in some cases international level, both in pool and open water swimming. In addition we have gone through accredited training programs to obtain ASA Pool Coaching and ASA Open Water Coaching certifications.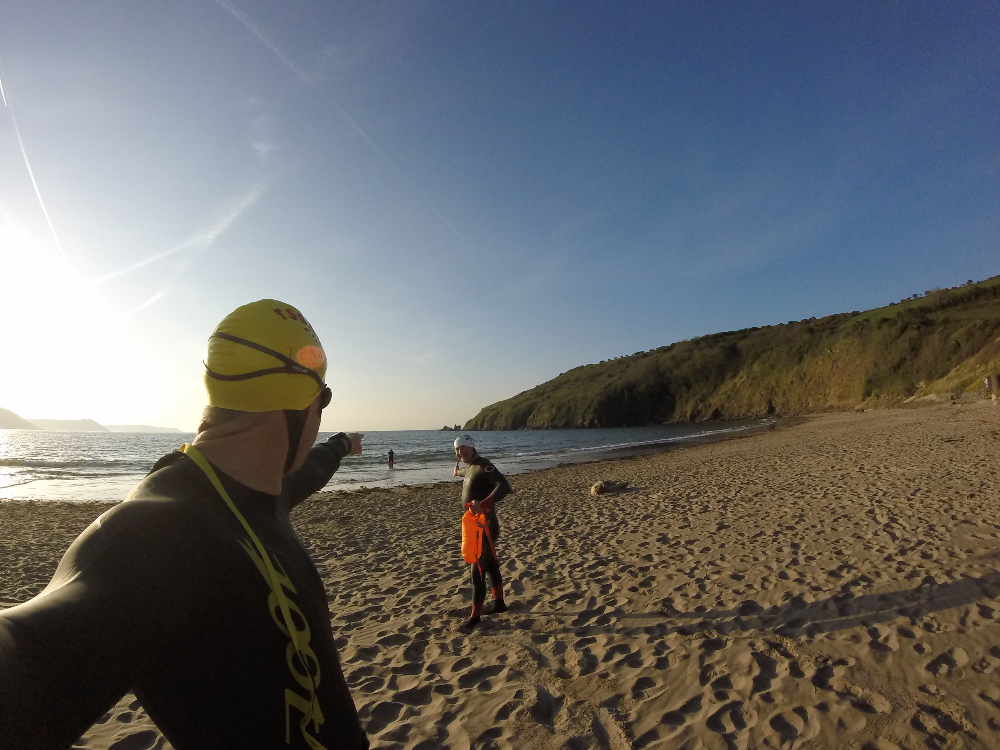 The locations we take you to, either on ad hoc sea swimming tours or several packaged swims on a sea swimming holiday have been carefully chosen and graded so that you can choose what you feel comfortable with.

All locations have undergone a strict and thorough risk assessment and are fully documented, including potential hazards to be aware of, topography, potential marine life, sea conditions, maps, emergency contact points and more.

Some sea swimming locations are perfect for the beginner level sea swimmer, others are more adventurous and may even require a hike along the coast path to get to the water.

We will assess your sea swimming ability as part of our booking process and again when we meet, and we will walk you through the grading of the locations prior to the swim, during the briefing stage, along with the safety procedures.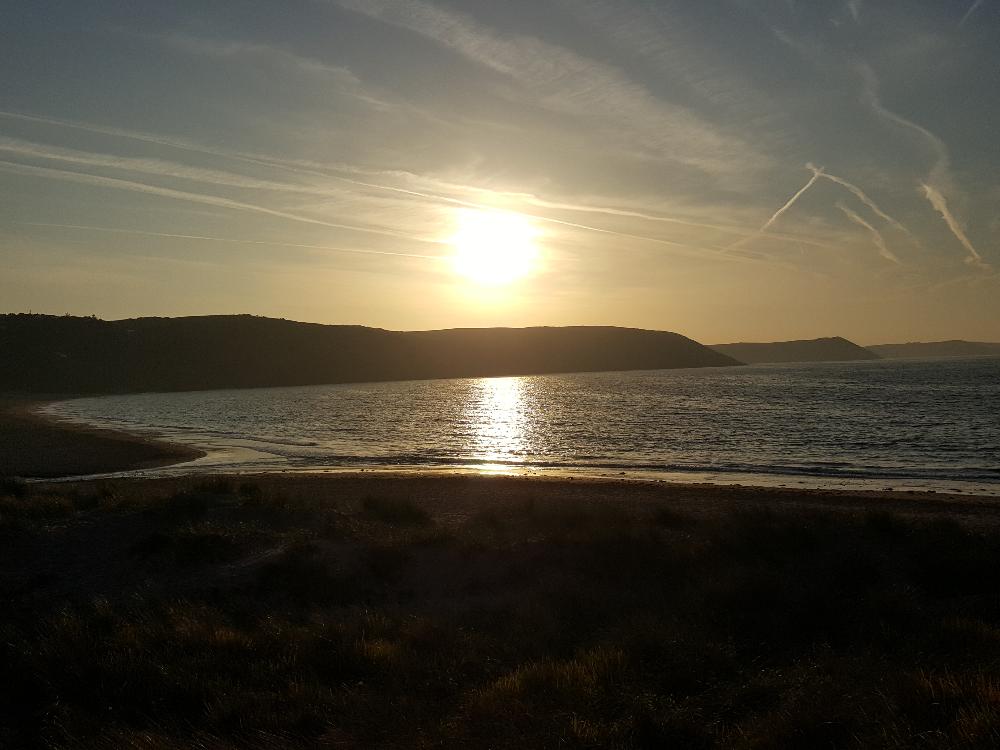 Sea swimming at sunrise is a fantastic experience for body and mind
Your safety is of paramount importance. This starts from the time you register for your open water swimming coaching sessions or sea swimming excursions. We will review all of the safety protocols with you, as well as potential hazards, sea conditions and emergency procedures, before getting into the water.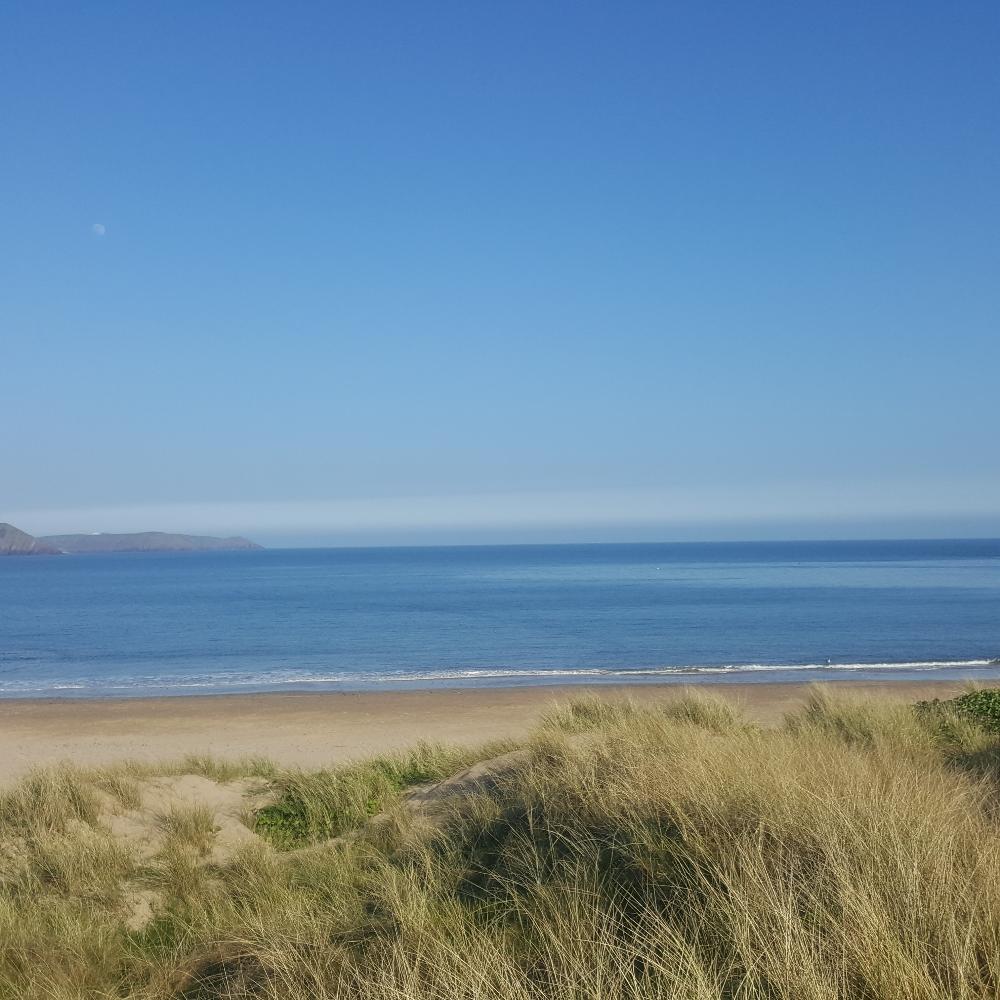 Beaches in Pembrokeshire rival anywhere else in the world... on a fine day!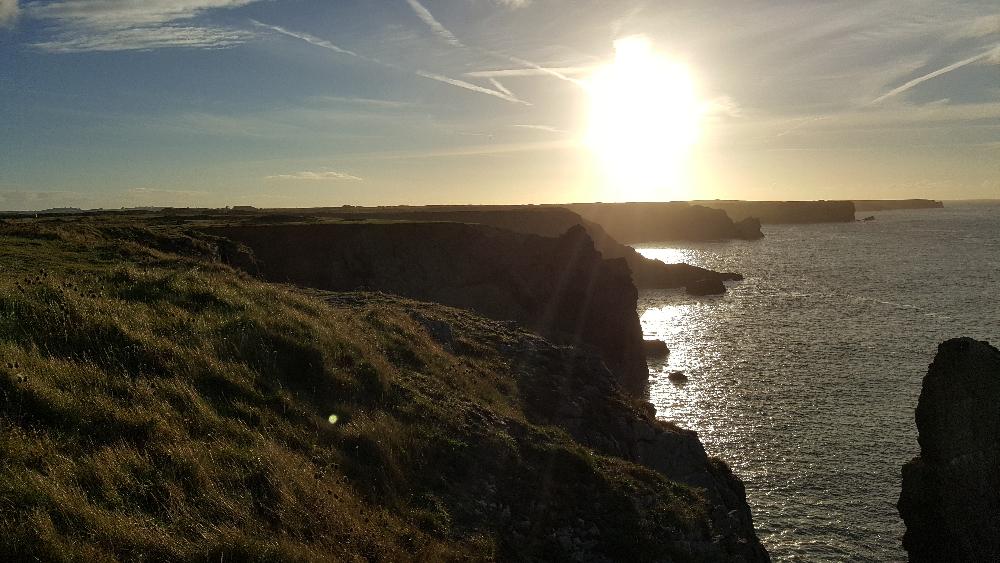 The Pembrokeshire coast is full of hidden coves, sea caves and beaches
Click the button below to books an open water coaching session or sea swimming excursion.
Our swimming excursions are awesome, here's what some of our customers have to say: